Start off 2022 by exploring new functionality in Ledidi Core!
Happy New Year! We hope the coming year will bring you lots of joyful hours of productive research!
Over the holidays, we've introduced some new features to Ledidi Core. Take a look at the new functionality described below to ensure you get the most out of Ledidi Core and are prepared for some changes the next time you log in to the platform:

Series - a new way of handling repeating variables
You can use Series to repeat the registration of a variable or a set of variables multiple or an unknown number of times in a data entry. You'll find the option to create Series at Project Design - Variables under 'New'. You can learn more about how to use Series on our Help page.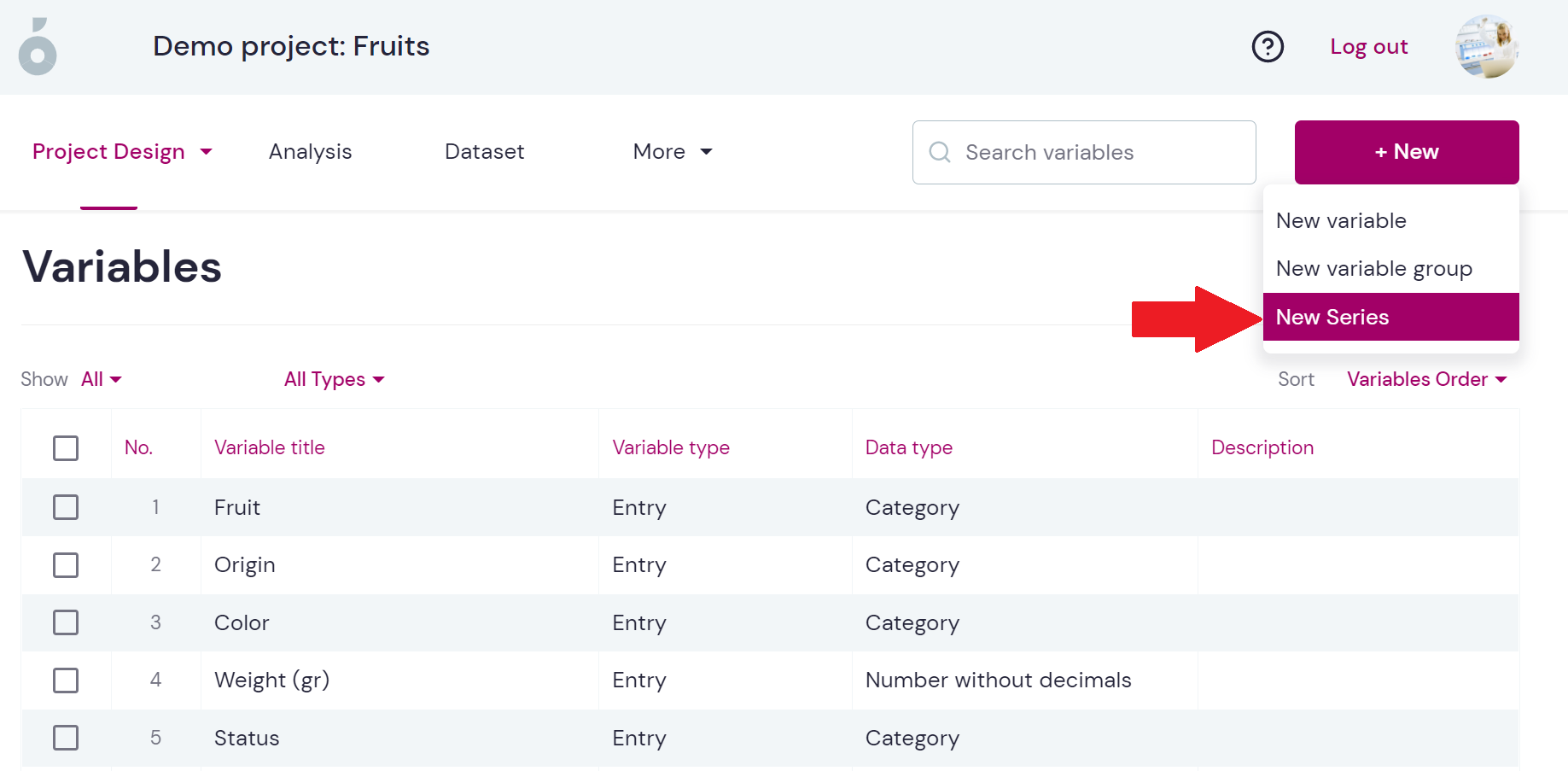 New analyses
Our latest release also includes several new analyses and statistical tests. Paired t-test is available under 'Compare paired samples' and allows you to test potential differences in numerical parametric variables between paired groups. McNemar, a non-parametric test for testing independence between categorical variables, is now available under 'Crosstab'. Finally, we've included three new tests under 'Compare numeric values': Kruskal-Wallis, Two-way ANOVA and Two-way MANOVA
Column settings in the dataset view
We know many of you are working on projects with large amounts of variables. To make it easier to customise and find the variables of interest in the dataset, you now have the option to filter your dataset view based on variables or search for specific variables. Click the steering wheel icon in the right corner of the dataset to enter the 'Column settings' panel.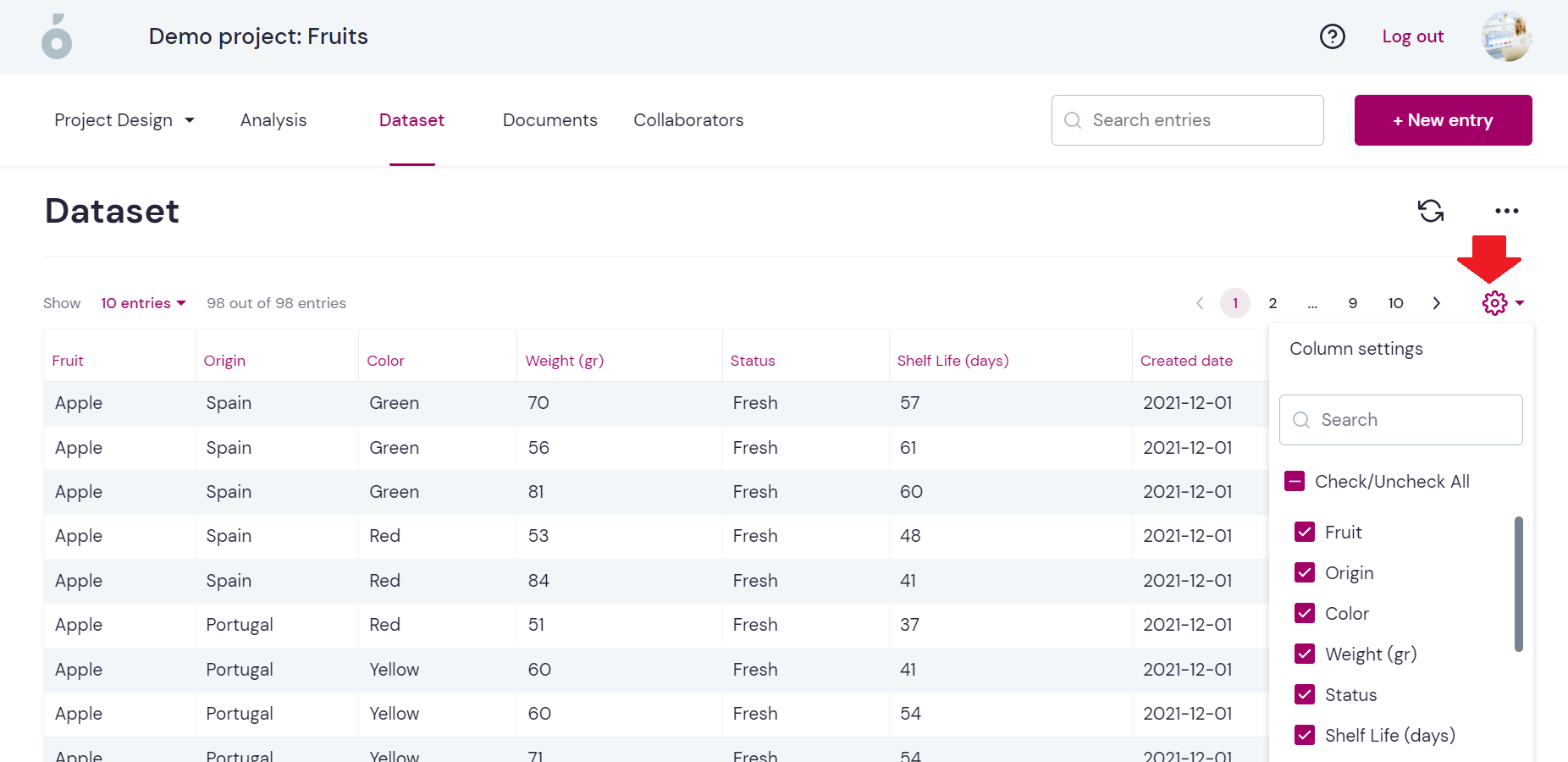 Data type changes
Changing data type after creating a variable is now more flexible. In some cases, the possibility of changing data type depends on whether or not there are data (entries) in your project yet. Check the Help page for a complete overview of which changes you can make to data types.
Statuses
When introducing statuses to a project, all existing entries are automatically marked as 'No status' until you assign a status. You can manage access to entries with 'no status' in the status-based access panel (under each collaborator). Remember to update your collaborators' permissions in a project with statuses to avoid losing access! If your collaborator does not see any entries, check if statuses are activated in your project and ensure your collaborator has access to the correct statuses.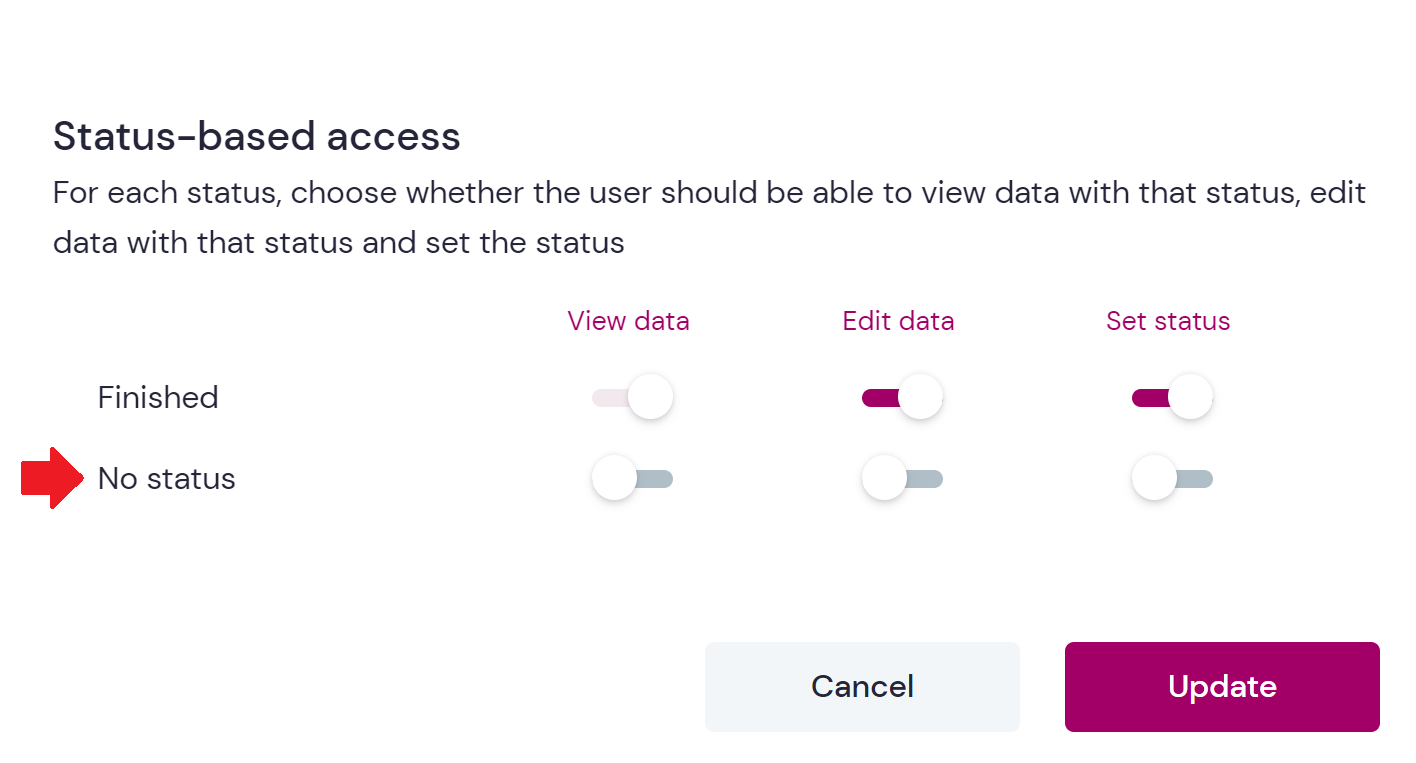 We've described all new functionality in-depth on the Help page inside Ledidi Core (you access the Help page through the question mark icon in the upper margin).

We hope you will enjoy the updated version of Ledidi Core. And please don't hesitate to contact the Ledidi Support Team if you have any questions or comments! You reach us at support@ledidi.com.