"At the time we started this study, the term "Long COVID" did not yet exist", says Dr Anne Hege Aamodt, a neurologist and experienced researcher at Oslo University Hospital.
Almost three years into the COVID-pandemic, the fact that the virus leads to long-time conditions in a significant group of patients is well known. These conditions are called Long COVID and include a wide range of health problems that can last weeks, months, or longer after the acute infection. Reported COVID-19 symptoms related to the central nervous system include dizziness, headache, impaired consciousness or symptoms of acute cerebrovascular disease. Common peripheral nervous system symptoms include impaired taste, smell or vision, and nerve pain. Symptoms from the skeleton and muscular system are also frequently reported.
"The virus was first recognised to give respiratory infections, but as the number of individuals infected increased, more neurologic, neuropsychological and neuropsychiatric symptoms were reported, also after the acute phase of illness. Today, it's clear that the virus has the ability to affect several organ systems, including the brain and the nervous system."
Dr Aamodt is head of The Norwegian Study of Nervous System Manifestations and Sequelae After COVID-19, called NeuroCOVID. The study aims to assess the neurological, neuropsychological and neuropsychiatric manifestations of COVID-19 and identify possible neurological syndromes post-COVID at follow-up. They are studying clinical characteristics, neuroimaging and biomarkers at different time points, mapping in detail what kind of neurological symptoms the patients get after COVID infection.
"Both in the acute phase and later, neurologists and psychiatrists are increasingly finding themselves involved in caring for patients with the virus and long-time symptoms. To efficiently help and treat patients with such symptoms, we need more knowledge on how the virus affects the nervous system," says Dr Anne Hege Aamodt.
Establishing a national multi-centre study
Reports from Chinese neurologists about neurological manifestations in patients treated for COVID-19 started to come in early in the spring of 2020. About one in three of the patients in their material presented with neurological symptoms in the acute phase.
"This study warned neurologists worldwide to pay attention to the virus, so we had an early understanding that this was something we needed to address," says Aamodt.
As Norwegian COVID patients started to present with neurological symptoms, Dr Aamodt and her colleagues decided to set up a Norwegian study. They had to work quickly to create a database and begin enrolling patients.
"It was maybe a good thing that we were under pressure to establish research on COVID-19; that sense of time-sensitiveness opened up for new and improved solutions, such as Ledidi."
From April 2020, hospitalised patients with neurological manifestations at Oslo University Hospital were enrolled in the study and collaboration with neurological departments across the country was established. A few months later, a complete multi-centre study was up and running, with all parties working with the same electronic clinical research form on Ledidi Core.
"We were delighted that Ledidi Core enabled us to set up the data registry rapidly and get everybody on board with the same solution. It did not take long to learn the software, and soon clinicians and researchers from all over the country were entering data directly into the platform. These kinds of studies are kind of voluntary work, and we do not have extensive financing for staff to register and sort the data, so it's a fine thing that I actually can enter the data directly into the registry as I go along examining and interviewing the patients."
As a clinical researcher, Aamodt has previously worked with several other research software solutions and is an eager advocate for research collaborations across clinics and hospitals.
"Electronic data capture software we have used previously has commonly been expensive and time-consuming to set up. Now, with Ledidi Core, we have a clinical research form that is fast to set up, easy to use and enables you to view and keep track of your data, as well as perform analysis directly on the same platform – Ledidi Core will certainly simplify the everyday life of many researchers. And the fact that it has become so easy to set up multi-centre collaborations…!"
Working across hospitals and disciplines
Eight study sites work together on the Neurocovid study, which is led by Oslo University Hospital. The study is multidisciplinary, with neurologists, neuropsychologists, psychiatrists, infection specialists, radiologists and anesthesiologists contributing to the data collection. In addition to the clinical presentations, the protocol includes MRI scans of the brain, biochemical markers from blood and cerebrospinal fluid, EEG and detailed neurocognitive tests and mapping.
"It is a lot of data to be entered on each patient; the questions regarding headache alone consist of 68 variables!" says Dr Aamodt.
150 patients, aged between 21-82 years, are enrolled in the study, and the researchers are now working on completing the follow-up interviews. The included patients have either been admitted to hospital or made contact with health services with neurological complaints associated with a covid infection. To assess long-standing neurological damage, patients are followed up at 6 and 12 months after the initial infection. The examinations the patients have to go through are extensive, and Dr Aamodt is grateful for the patients' efforts to contribute to the study:
"It's actually really impressive: These patients have fatigue, headaches, dizziness…and many are very ill, also after 6 and 12 months. They go through a long neurological examination at the follow-ups and go through blood tests and an extensive MRI protocol. Many have also been to a psychologist and psychiatrist for customised interviews. These neuropsychological interviews are extremely time-consuming, and patients spend full days at the hospital to complete the tests and interviews. So the patients have spent a lot of time and energy, which they don't really have. They are motivated because they are impaired and want to figure out how to get better."
Aamodt also emphasises the interdisciplinary qualities of the research collaboration and how these kinds of collaborations are necessary to create a thorough understanding of how a disease affects complicated systems, like the brain and the nervous system. She is enthusiastic about how Ledidi Core allows the different collaborators to see what others have entered on the same patient.
"It's of great value to see what other professions have added to a patient's entry! It makes it very flexible, and we avoid entering the same data more than once. My experience with other solutions is that they're not optimally designed for communication between different registration forms, and that may lead to unnecessary time spent on double registration."
She also underlines the importance of respecting patients' privacy in multi-centre studies. The study has protected the data from unauthorised access by restricting access only to entries on patients from the centre the collaborator belongs to herself.
"With Core, all the collaborators are enabled to analyse the data, both the total dataset and to look into how the patients enrolled from their centre are doing. At the same time, we have complete control over the data so that no one from, e.g. Bergen can view or edit data entered by, e.g. Lillehammer. To be able to cooperate in such a controlled environment - that's just what you need as a researcher."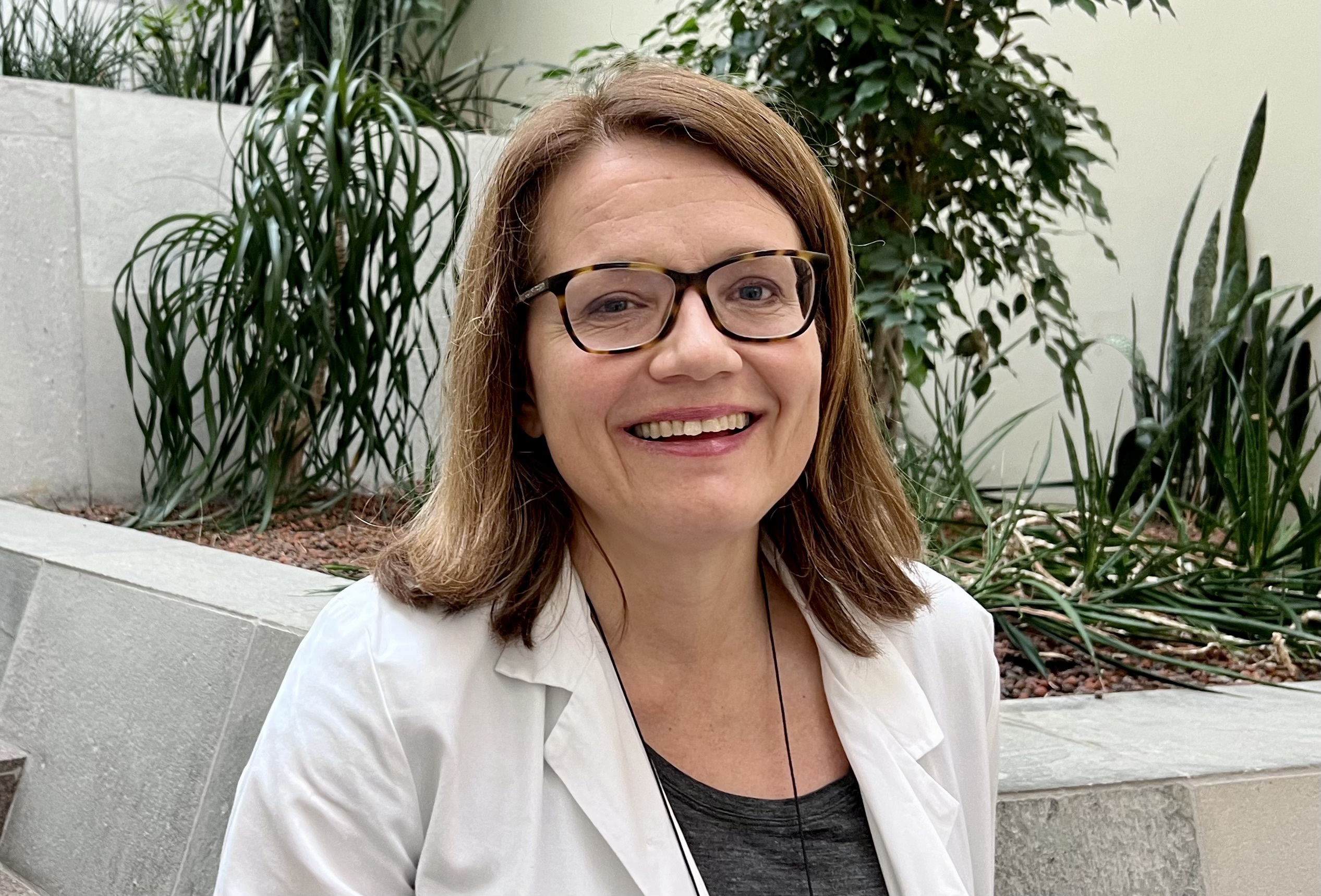 A heterogeneous condition
The nervous system may be affected by the COVID-virus in several different ways. The virus usually enters the body via the enzyme angiotensin-converting enzyme 2 (ACE2) in alveolar cells in the lungs, but ACE2 is expressed in several other tissues and cells, such as mucous membranes of the eyes, nose and oral cavity, neurons, glia cells and endothelial cells, including those in the brain, making it a potential target of the virus. Dr Aamodt explains that there are currently several theories on how the virus can affect the nervous system, both in direct and indirect pathways.
"Sometimes, it can be caused by a hypercoagulability linked to the infection that has caused a stroke, just as if they had pulmonary embolisms. But what you probably see most is a kind of immunological reaction, that it is not the virus itself that causes an active infection in the brain, but the body's response to the infection. We find antibody responses in the spinal fluid of 30% of our patients, so there has been a viral effect. Still, we view this as an immunological response in the nervous system due to an affected blood-brain barrier. In other words, you get an inflammatory reaction in the brain caused by an immunological response elsewhere in the body. And not to forget, COVID-19 is a significant psychological stressor, which may, in addition to the neurological manifestations, contribute to neuropsychiatric and neuropsychological sequelae. The long-term effects on neuropsychological functioning and the prevalence of neuropsychiatric symptoms due to COVID-19 are currently unknown."
The patients present with diverse symptoms with significant variations in neurological manifestations. Headaches, fatigue and dizziness, dominate in the Norwegian material.
"Long covid is a heterogenous condition. Patients may have long-term symptoms from something that has nothing to do with the nervous system, but quite often, there is persistent fatigue and reduced capacity, and many struggle with headaches. Some, who have been seriously ill in the acute phase, have also suffered nerve damage that causes them to have neurological outcome symptoms that persist. Often, the symptoms are very diffuse, and by mapping symptoms thoroughly, as we do in this study, we can better distinguish what is what. "
She underscores that the study does not examine incidence or prevalence. This has been assessed in more extensive studies, and about one in ten patients are found to have prolonged neurological symptoms after the acute phase of the infection.
"When you consider these numbers against the global burden of COVID-19, long-term neurocognitive complications are of great importance to recognise," says Aamodt.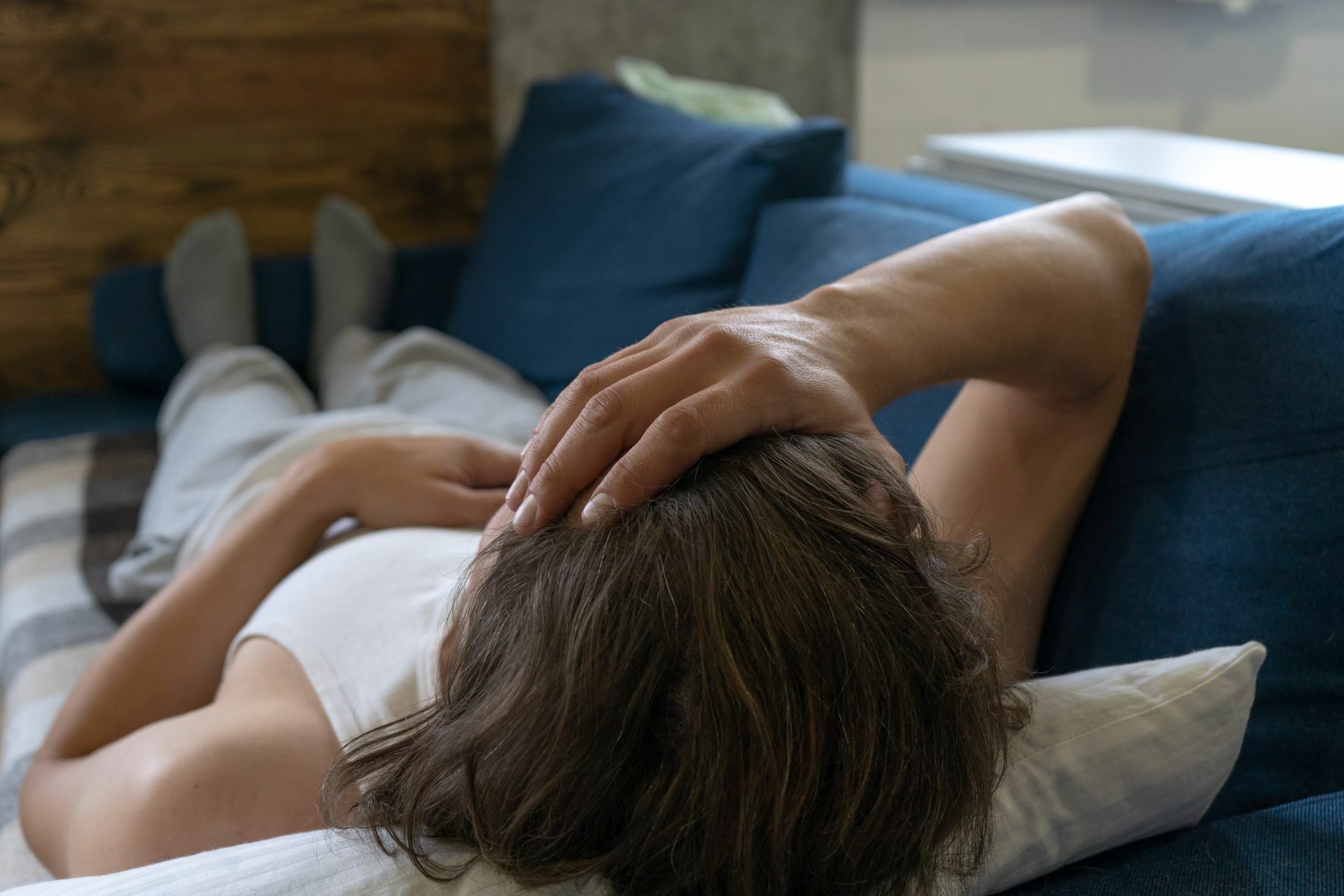 The researchers hope that a better understanding of the symptoms and the pathological mechanisms behind them will lead to better treatment and rehabilitation of individual patients based on their symptoms and condition.
"Mapping out how things are connected will hopefully make it easier to rehabilitate patients better. For patients who have had pneumonia which has led to impaired breathing, pulmonary rehabilitation helps, but the rehabilitation offered for those with neurological problems must be different. If you are suffering from fatigue and other problems, it doesn't help to run on a treadmill, and you should be given neuro-specific rehabilitation. Where inflammatory changes are found, anti-inflammatory treatment might be indicated. And the large proportion who have persistent headaches should have headache prevention treatment. It's essential for these patients to move forward, so they don't get stuck on sick leave with a poor level of function," argues Aamodt.
As the study is close to completing the data collection from follow-up interviews, Aamodt is excited to start analysing the rich material.
"We will be looking at the rate of stroke, peripheral nervous affection, myopathy, brain MRI pathology, level of blood-specific biomarkers, rate of post-COVID-19 related cognitive and/or neuropsychiatric manifestations and the rate of death. We also aim to see if there is an association between inflammatory markers and neuropsychiatry/neuropsychology findings, between neuroimaging and neuropsychiatry/neuropsychology or between neurologic examination and neuropsychiatry/neuropsychology. Altogether, the data set has hundreds of different variables, so it's extensive, and we have a lot of material to analyse!"
Using Ledidi Core's analytic functionality, the researchers have been able to run some preliminary analyses.
"We already see some preliminary results, e.g. we have found that men are often sicker in the acute phase while women more often have persistent complaints. With our rich material, we are now in a good position to study several aspects of long-time effects," says Aamodt.
European collaboration
The Norwegian neurologists also coordinate with the NeuroCOVID initiative in the European Academy of Neurology (EAN) and the EAN Neuro-covid ReGistrY (ENERGY), an international instrument for surveillance of neurological complications in patients with COVID‐19. The overall aim of ENERGY is to provide epidemiological data on the spectrum of neurological symptoms and signs in patients with COVID‐19 infection. 254 centres from 69 countries and four continents have joined the study.
"We quickly saw the need to coordinate efforts in the Norwegian study and the European collaboration. Managing data capture is challenging. The Norwegian study includes much more data than registered in the European database. Still, many variables are the same, and we saw the opportunity to avoid double registration."
While creating the database, the researchers ensured the variables were coordinated along the standards set by ENERGY. Filtering the dataset in Ledidi Core to only include the variables to be sent to the European registry enabled easy export and delivery of the correct data to EAN at given time points.
"It makes it simple and effective to use the data in several ways without registering data more than once, and I can't see how we could have contributed in both studies without Ledidi," says Aamodt.
The European collaboration has already resulted in a range of scientific publications, which contributes to drawing up the large spectrum of neurological manifestations in COVID patients. Among others, the results show that patients with neurological symptoms in the acute phase often have a more severe course of illness and are more likely to have persistent neurological symptoms after the acute phase. The Norwegian team has so far contributed to three of these papers.
The ENERGY study is still running, and the Norwegian researchers are contributing new patient material to the international database, even if the inclusion in the Norwegian study is finished.
"This collaboration has been of great value to us and to our understanding of neuroCOVID. In addition to the research, we have been able to share both knowledge and experiences across Europe, and there will be a lot more collaboration in the years to come," says Dr Aamodt.
The Norwegian NeuroCOVID study

The Norwegian Study of Nervous System Manifestations and Sequelae After COVID-19 (NeuroCOVID) is a prospective observational multi-centre study involving eight neurology departments in Norway: Oslo University Hospital, Akershus University Hospital, Østfold Hospital Trust, Innlandet Hospital Trust, The Hospital of Southern Norway, Haukeland University Hospital, Molde Hospital and Nordland Hospital Trust.

It is a multidisciplinary study where neurologists, neuropsychologists, psychiatrists, infection specialists, radiologists and anesthesiologists contribute to the study.

The aim is to assess the neurological, neuropsychological and neuropsychiatric manifestations of COVID-19 and identify possible post-COVID neurologic, neuropsychological and neuropsychiatric syndromes at follow-up.